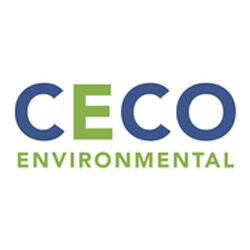 Welder
Columbia, TN
CECO Environmental is now hiring Welders.

Now offering a $500 Hiring Bonus!

As a Welder you must be proficient in the fitting and welding of fabricated products according to blueprints and knowledge of welding characteristics of metal. Materials include low carbon steel, stainless steel, and other commonly used alloys.

Meet our hiring managers in person on October 25th and 26th in Springhill, TN. There will be on-the-spot job offers! Call us for the location address. Click 'Apply now' for our phone number.

• Operational knowledge of hand tools (grinders, chippers, etc.)
• Basic knowledge of fitting from work instructions with supervision.
• Knowledge of raw materials, production processes, quality control, costs, and other techniques for maximizing the effective manufacture and distribution of goods.
• Knowledge of design techniques, tools, and principles involved in production of precision technical plans, blueprints, drawings, and models.
• Knowledge of business and management principles involved in strategic planning, resource allocation, human resources modeling, leadership technique, production methods, and coordination of people and resources.
• Knowledge of machines and tools, including their designs, uses, repair, and maintenance.
• Knowledge of arithmetic, algebra, geometry, calculus, statistics, and their applications.
• Must be qualified in Carbon: GMAW, SMAW & FCAW processes in the 3-G position.
• Demonstrated proficiency with welding GMAW, SMAW & FCAW processes in 3-G.
• Must meet all PMC established code requirements to qualify for locally imposed codes.

• Successfully complete initial and on-going job training programs in work functions, lean manufacturing, and other topics as presented by the company.
• Maintain compliance to Engineering Documentation Notes above the minimum threshold established and from time to time revised by the company for the position.
• Burn, fit, weld, and grind product assemblies.
• Lay out, position, align, and fit components together.
• Set up equipment and weld parts.
• Adhere to all plant and safety regulations.
• Meet production and quality standards.
• Maintain a clean and neat work area.
• Control operations of equipment or systems.

• Ability to follow directions and work from verbal instructions and simple blueprints.
• Ability to adjust, operate, and maintain all types of standard welding shop equipment.
• Ability to regularly lift and/or move up to 25 pounds, occasionally lift and/or move up to 40 pounds, and lift and/or move up to 60 pounds on an infrequent basis.
• Ability to regularly stand; walk; use hands and fingers to feel and handle; reach with arms and hands; bend; twist; stoop; crouch; kneel; talk; and hear.
• Ability to withstand exposure to extremes of heat and cold as well as hazardous environments. You will frequently work near moving mechanical parts and electrical equipment.
• Ability to withstand exposure to fumes or airborne particles.
• Ability to monitor/assess and adjust your performance.
• Ability to understand written sentences and paragraphs in work-related documents.
• Ability to keep your hand and arm steady while moving your arm or while holding your arm and hand in one position.
• Ability to see details at close range (within a few feet of the observer).
• Ability to quickly and repeatedly adjust the controls of a machine or a vehicle to exact positions.
• Ability to coordinate two or more limbs (for example, two arms, two legs, or one leg and one arm) while sitting, standing, or lying down. It does not involve performing the activities while the whole body is in motion.
• Ability to tell when something is wrong or is likely to go wrong. It does not involve solving the problem, only recognizing there is a problem.
• Critical thinking skills.

The above noted job description is not intended to describe, in detail, the multitude of tasks that may be assigned but rather to give a general sense of the responsibilities and expectations of his/her position. As the nature of business demands change, so too, may the essential functions of this position.
• You will be required to maintain a flexible work schedule as some functions may require overtime.

We are an Equal Opportunity Employer.
13649