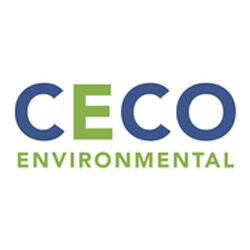 Sheet Metal Fabricator
Columbia, TN
CECO Environmental is now hiring Sheet Metal Fabricators.

Now offering a $500 Hiring Bonus!

As the Sheet Metal Fabricator you are responsible for:
• Fabricating, assembly, installation, and repair of sheet metal products and equipment such as ducts, control boxes, drainpipes, and furnace casings.
• Setting up and operating fabricating machines to cut, bend, and straighten sheet metal.
• Shaping metal over anvils, blocks, or forms using hammer.
• Operating soldering and welding equipment to join sheet metal parts.
• Inspecting, assembling, and smoothing seams and joints of burred surfaces.
• Installing prefabricated sheet metal ducts used for heating, air conditioning, or other purposes.

Meet our hiring managers in person on October 25th and 26th in Springhill, TN. There will be on-the-spot job offers! Call us for the location address. Click 'Apply now' for our phone number.

• High school diploma or GED required.
• Trade or technical school degree.

• 3-5 years of experience in sheet metal fabrication.
• Must understand or be willing to learn the forming process of various sheet metal parts such as pressed elbows, gorelocked elbows, collars, sleeves, tee branches, reducers, etc.
• Must understand or be willing to learn the operation of plate rolls, spot welders and various machines in the process of forming parts; forming material that ranges from 24 gauge to 3/8" plate.
• Mechanical knowledge and the ability to read assembly prints and/or procedures.
• Basic knowledge of raw materials, production processes, quality control, costs, and other techniques for maximizing the effective manufacture and distribution of goods.
• Knowledge of the structure and content of the English language, including the meaning and spelling of words, rules of composition, and grammar.
• Knowledge of principles and processes for providing customer and personal services. This includes customer needs assessment, meeting quality standards for services, and evaluation of customer satisfaction.

• Set-up and operation of hydraulic press brake; forming various sheet metal parts such as rectangular to round transitions, rectangular transitions, and rectangular duct.
• Set-up and operation of plate rolls; material size ranges from 20 gauge to 3/8" plate.
• Set-up and operation of sheet metal shear.
• Read assembly prints and procedures.
• Provide information to supervisors, coworkers, and subordinates by telephone, in written form, e-mail, or in person.
• Observe, receive, and obtain information from all relevant sources.
• Develop constructive and cooperative working relationships with others and maintain them over time.

• Ability to calculate best cut to minimize scrap.
• Ability to MIG weld from 20 gauge to 3/8" plate; galvanized, stainless, and carbon steel material.
• Ability to adjust your actions as necessary.
• Ability to see details at close range (within a few feet of the observer).
• Ability to tell when something is wrong or is likely to go wrong. It does not involve solving the problem, only recognizing there is a problem.
• Ability to communicate information and ideas in speaking so others will understand.
• Ability to arrange things or actions in a certain order or pattern according to a specific rule or set of rules (e.g., patterns of numbers, letters, words, pictures, mathematical operations).
•Ability to use hands and arms in handling, installing, positioning, and moving materials, and manipulating things.
• Ability to perform physical activities that require considerable use of your arms and legs and moving your whole body, such as climbing, lifting up to 50lbs, balancing, walking, stooping, and handling of materials. Must remain standing for the majority of the work day.
• Good mechanical skills.
• Basic math skills and the ability to read assembly prints and procedures.

To perform this job successfully, an individual must be able to execute each of these essential duties satisfactorily. Reasonable accommodations may be made to enable individuals with disabilities to perform the essential functions.

We are an Equal Opportunity Employer.
13647